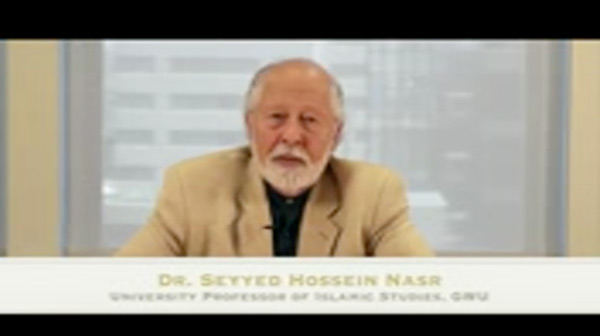 Foreword for Professor Seyyed Hossein Nasr
Seyyed Hossein Nasr born April 7, 1933 is an Iranian professor emeritus of Islamic studies at George Washington University, and an Islamic philosopher. He is the author of scholarly books and articles.
At the age of twenty-five, Nasr graduated with his Ph.D. from Harvard and completed his first book, Science and Civilization in Islam, the title being a direct tribute to Science and Civilization in China. That work by Joseph Needham which had the task to present to Westerners the complex developments of the history of science and technology in China.
A similar mission Nasr adopted for the Islamic civilization, "although I was working single-handedly, a twenty-five-year-old scholar, and he had a whole group working with him at Cambridge". His doctoral dissertation entitled "Conceptions of Nature in Islamic Thought" was published in 1964 by Harvard University Press as An Introduction to Islamic Cosmological Doctrines.
Most recently, Nasr edited The Study Quran: A New Translation and Commentary as Editor-in-Chief with Caner K. Dagli (Editor), Maria Massi Dakake (Editor), Joseph E. B. Lumbard (Goodreads Author) (Editor), Mohammed Rustom (Assistant Editor).
I invited Dr Nasr to sit on my Doctoral Committee as some American Professors objected to my use of a biblical definition of the origins of the concept of dignity for my study of its experience in the workplace! My Chairman, Peter B Vaill, intimated that I invite Nasr to sit on my doctoral committee.
This 8 minute lecture was a special request I made to Dr Nasr, much after graduation and for help me conceptualize the 5 layer onion model of dignity with multiple layers of identity with integrity! The model defines 5 layers of nationality, ethnicity, religious heritage, personality and finally, human conscience.