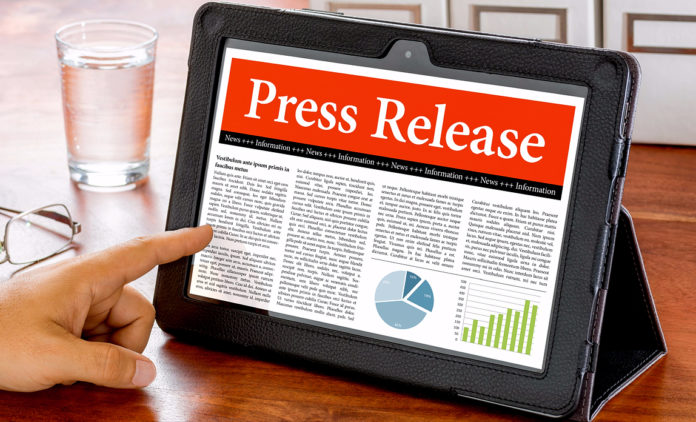 NCI 2005: CITIZENS SAY 'NO' TO CORRUPTION
The first national citizen-initiated anti-corruption congress, the National Congress on Integrity (NCI) 2005, was held today at the Sunway Convention Centre in PJ. The inaugural congress, aptly themed 'Corruption – The Weakest Link', aimed to provide a public platform for concerned hearts and minds to engage the crisis of corruption in response to the Government's call for action.
Our Prime Minister, Dato' Seri Abdullah Ahmad Badawi, was unable to be at the congress to deliver the keynote address due to pressing commitments. Nevertheless, the nation's leader has given the congress his utmost support and apologises for his absence.
NCI featured 9 intensive hours of plenary sessions, discussions and practical workshops – all aimed to develop and evolve a definition of 'corrupt practices' to empower the lay Malaysian to monitor corruption on behalf of the Government. The congress was attended by a wide demography, from company directors to social workers to young professionals and college students. Even so, they had one thing in common: they were all ordinary Malaysian citizens who wanted to fight corruption at their level of society.
"We are glad that so many quarters have, through their attendance, shown a concern for the crisis of corruption our country is currently facing. Indeed, corruption is not just the purview of government leaders or higher management but something which affects every person on the street, every level of income," said Dr. KJ John, Convener of think tank Oriental Hearts & Mind Study Institute (OHMSI). OHMSI is one of the organisers of the conference.
The conference began with Dato' Dr Anwar Fazal, the leading global and national civil society figure, setting the tone with his keynote address entitled 'Corruption and Its Impact on Nationhood' where he reviewed the history of the fight against corruption in Malaysia. Calling it the 'good fight of good works', he observed that the fight is a long distance race and encouraged congress delegates to keep their resolve to beat the scourge.
The conference then took off at full speed with five plenary sessions covering a wide scope of issues such as theological and moral reflections on corruption, its legal perspective and the sociological impact and effects on the society as a whole. The sessions also tackled both public and private sector experiences and challenges in dealing with corruption.
These sessions were conducted by authoritative voices in their respective fields: Bishop of Malacca-Johore Catholic Church Rt. Rev. Dr Paul Tan Chee lng, Managing
Partner of reputed law firm Chooi Et Co. Chooi Mun Sou, Executive Director of Yayasan Strategic Sosial Dr Denison Jayasooria, Managing Director of Tupperware
Corporation Malaysia David Wong and YBhg Tan Srr Clifford Herbert, former
Secretary General of the Ministry of Finance Malaysia.
The sessions were interspersed with discussions and rebuttals chaired by a panel consisting of top citizen leaders K. Haridas, Dr Irene Fernandez and YBhg Dato' Param Cumuraswamy from The International Movement For A Just World (JUST), Tenaganita and Transparency International, respectively.
In the afternoon, delegates streamed to one of the many parallel practical workshops of their choice which discussed, among other things, 'Citizen Watch', 'The Role of an Individual in Promoting Greater Transparency and Integrity', 'The Role of the Individual Employee in Enhancing Good Behaviour and Integrity in the Workplace' and 'Ensuring Accountability and Efficient Public Spending' .
Among the organisations who conducted the workshops were the Anti-Corruption Agency (ACA), The Institute of Integrity Malaysia, The Parliamentary Public Accounts Committee, National Evangelical Christian Fellowship (NECF), Graduates Christian Fellowship (GCF) and the Citizen Group for Ipoh.
A thorough report of the day's proceedings will be tabulated and presented to the Government.
As a fitting end to the congress, an Anti-Corruption Pledge was signed by delegates as a symbol of their commitment to put out corruption within the areas of their influence. The pledge stated that the one will never be a 'giver' which would in turn, hopefully, rid the system of 'takers'.
"This is an integral part of the fight. When there is no 'giver', sooner or later the culture of 'taking' will be starved out of existence. Hence we have all pledged today to make this a reality," said Lai Tak Ming, Vice President of GCF, the congress' co-organiser.
"This has been a very fruitful day. It is our hope that this represents a greater awakening of our national consciousness in response to the call of the Government to banish the scourge of corruption once and for all," said Lai.
NCI 2005 is endorsed by NECF. For more information on NCI, log on to www.integritvcom_ress.org or contact NCI 2005 Secretariat at 016-244 7804, 0376600400 or email nci@patlin.com.mv
Issued on behalf of NATIONAL CONGRESS ON INTEGRITY 2005 by Pat-Un Communications Sdn Bhd. For further information, please contact Regina at 0376600400 fax: 03-76600460 or email regina@patlin.com.mv.